The list of people who were hit by the global pandemic Coronavirus has been growing by the day and high profile persons are not exempted from being positive.
Latest victims include four NBA players from the Brooklyn Nets and one of those who confirmed is two-time NBA Champion Kevin Durant.
This afternoon, Brooklyn released a statement saying that four of their players are infected with the said virus but the identity was not disclosed. They also said that among the four, only one player showed signs of the disease and the others are asymptomatic.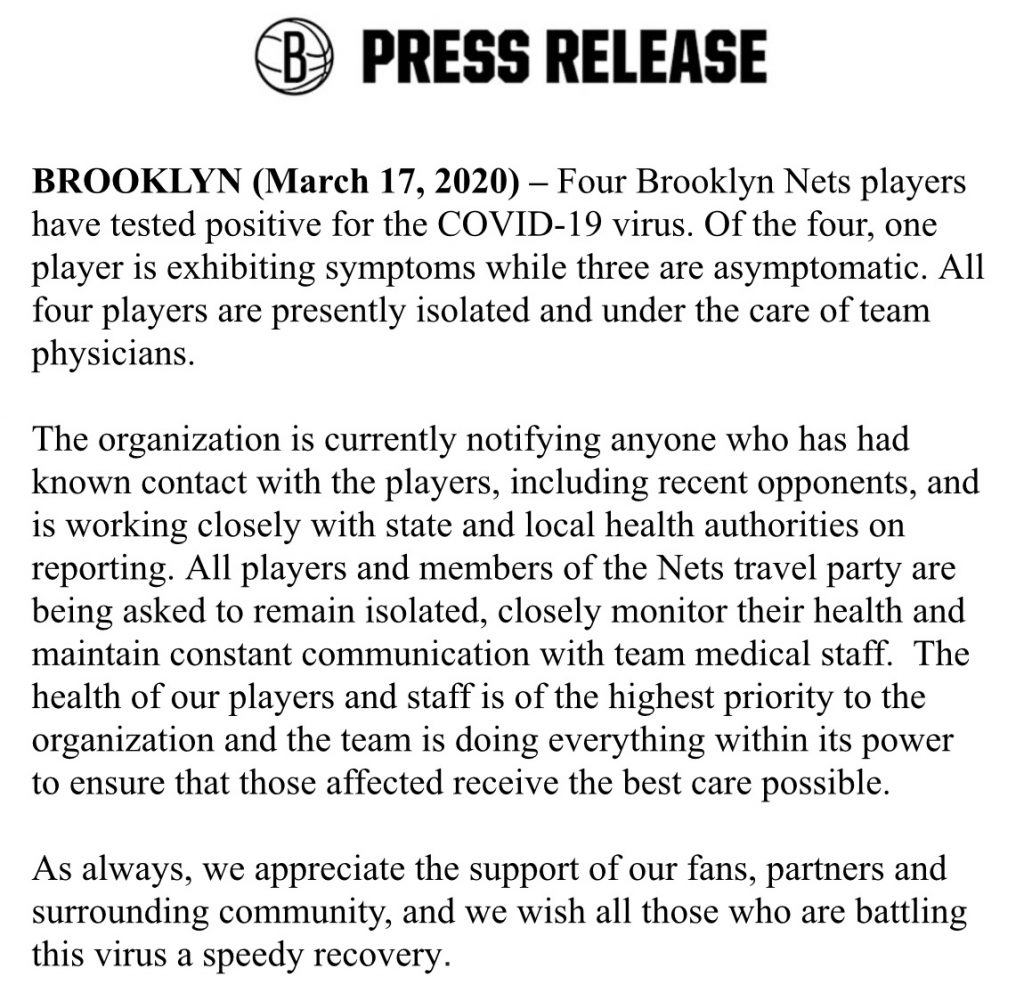 However, Kevin Durant revealed to Shams Charania of the Athletic that he is one of those players who tested positive for the Coronavirus.
"Everyone be careful, take care of yourself and quarantine. We're going to get through this," Durant said to the Athletic.
The Nets also encouraged everyone who came in contact with the four players to be on isolation and practice self quarantine or better yet contact local authorities for testing.
Rudy Gobert of the Utah Jazz was the first ever known NBA player to have tested positive for the virus. His teammate Donovan Mitchell and Christian Wood of the Detroit Pistons were among the others.