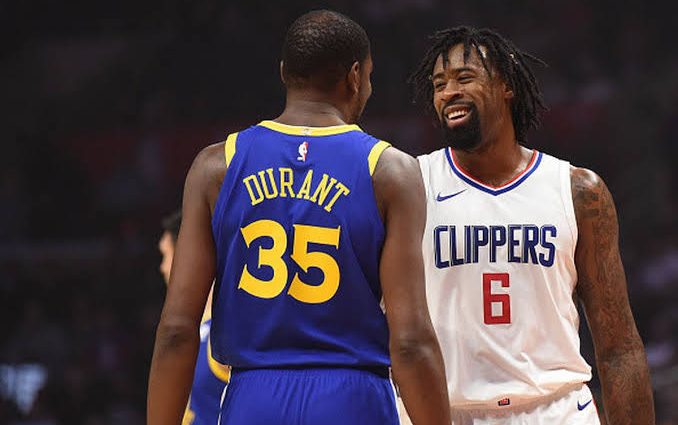 He may not be an explosive scorer or a very hot commodity in the NBA Free Agency Market, but DeAndre Jordan is still one of the reliable veteran and very hard to pass on.
When Free Agency begun on Sunday at 6 pm EST, Kevin Durant and Kyrie Irving agreed to take their talents in Brooklyn as they both signed max contracts to make the franchise relevant again after some years in the doormat of the standings.
The two instantly formed a dynamic scoring duo, of course helping to that cause are the holdovers of the team from last season which consists of Jarrett Allen, Spencer Dinwiddie and Joe Harris.
But they needed some defensive and veteran presence inside to complete the tools for a solid and respectable team, and so Kevin Durant's good pal DeAndre Jordan entered the picture.
Jordan have agreed to join the hottest team right now for $40 Million in four years, per ESPN's Adrian Wojnarowski:
Kevin Durant and Kyrie Irving was also credited in making it happen when they turned down some extra cash to give the Nets the flexibility for the contract of DeAndre.
DeAndre Jordan came into NBA spotlight when he teamed up with Blake Griffin and Chris Paul in Los Angeles Clippers to form the 'Lob City' and since then has seen a steady rise to his game season after season.
But after playing for the franchise in 10 seasons, he was traded to the Dallas Mavericks in 2018, then was shipped to the New York Knicks mid season last year. He has career averages of 9.6 points, 10.9 rebounds and 0.9 assists over the past 11 NBA season.