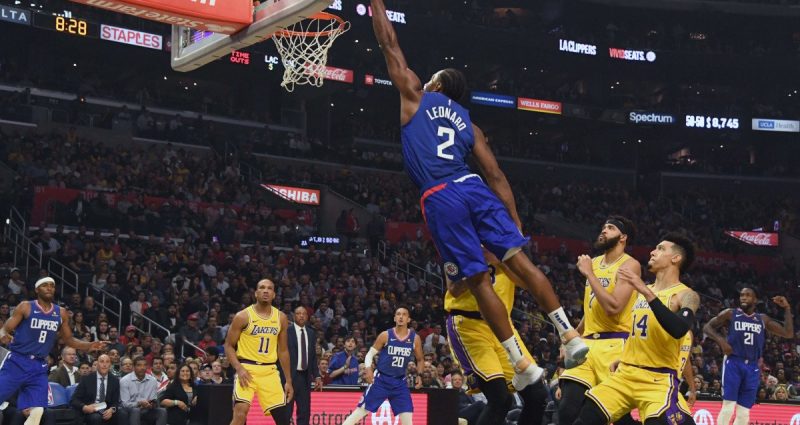 The Los Angeles Clippers drew first blood against the Los Angeles Lakers in the inaugural match up between the two teams from Hollywood, 112-102 in the opening night of the NBA.
Newly acquired forward Kawhi Leonard who led the Toronto Raptors to its first ever franchise championship displayed his top form by leading the Clips to the victory by scoring 30 points along with 6 rebounds and 5 assists.
Lou Williams helped the Klaw with the scoring load by contributing 21 points off the bench on top of 7 assists and 5 rebounds. Three other Clippers scored in double figures as Montrezl Harrell chimed in 17 points, JaMychal Green added 12 points and Maurice Harkless wrapped up with 10 of his own. Paul George was out because he is still recovering from his injury.
Meanwhile Danny Green high-scored the Lakers with 28 points built around 7 triples. Anthony Davis also impressed with his purple and gold debut who went on to finish with a double-double of 25 points and 10 rebounds.
LeBron James was the only other Laker who crashed into double-digit by finishing with 18 points with 9 rebounds and 8 assists but wasn't enough to get the victory.