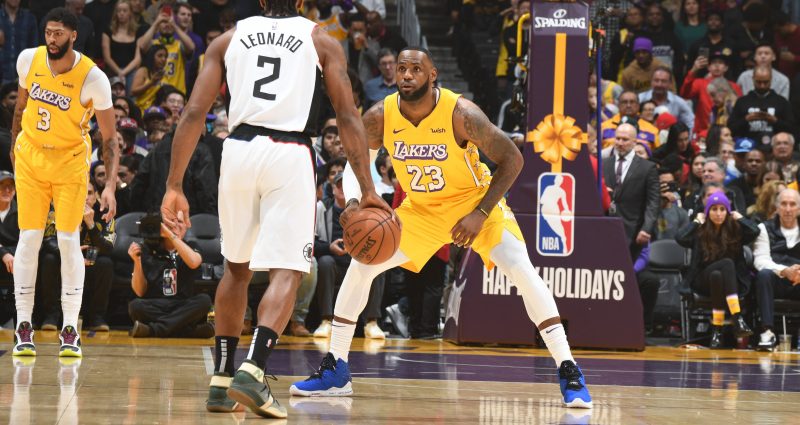 The Los Angeles Clippers reigned supreme once more in the battle of Los Angeles as they gave the Los Angeles Lakers its 7th loss of the season, 111-106 in the Christmas showdown in the city of angels.
2019 NBA Finals Most Valuable Player Kawhi Leonard made sure that his team will have a merrier christmas celebration by producing the game-high 35 points along with 12 rebounds and 5 assists.
He got a plenty of help though from Montrezl Harrell (18 points and 6 rebounds) and Paul George (17 points and 5 rebounds). However, they missed the scoring load from 6th man Lou Williams who only managed to put up 6 markers in over 28 minutes of action.
The Clippers endured a 15-point lead in the opening minutes of the third frame and managed to reverse the game around by outscoring the Lakers by 12 points, 35 – 23 in the third quarter. Then Patrick Beverley made the biggest defensive stop by knocking out the ball off LeBron James to force a turnover and wrap the game up.
The trio of Anthony Davis (who finished with 24 points and 6 rebounds), LeBron James (23 points, 10 assists and 9 rebounds) and Kyle Kuzma (25 points and 4 boards) were not enough to give their home fans the winning spirit on Christmas day.
It was the Clippers' 23rd win in the season and the Lakers' 7th defeat.