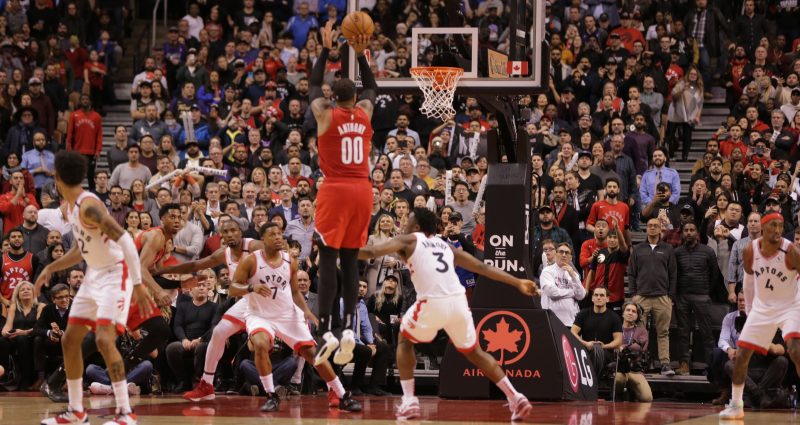 It felt like a decade ago when Carmelo Anthony hits a game-winning shot for his team as the Portland Trailblazers squeaked out a 101-99 road victory in Toronto to bag their 16th win of the season.
Anthony, who is a ten-time NBA All-Star who was acquired by Portland early in the season to fill up the scoring void in the team, continues his resurgence and proves to be a very valuable addition.
Carmelo led Portland with the game-high 28 points and 7 rebounds. His last basket though was the biggest shot of the night which separated both teams. With time winding down in regulation, Anthony received a pass from CJ McCollum and went to his favorite spot just inside the free throw line area and drained a jump shot, thus sealing the victory for his team.
Damian Lillard helped him in the scoring load with 20 points, 9 assists and 4 rebounds, Hassan Whiteside came up big not only on offense (with 14 points) but also on the defensive end, collecting 16 boards and blocked 7 shots.
Kyle Lowry tried to carry the defending champions with a double-double of 24 points and 10 dimes and Serge Ibaka notched his own double-double of 17 markers and 11 boards.