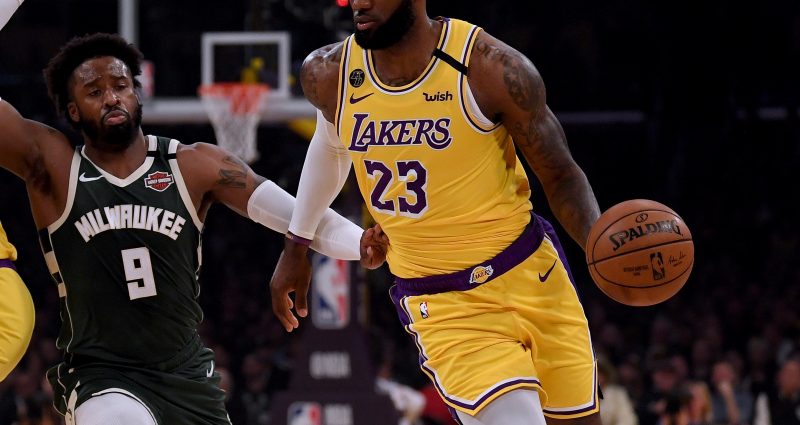 Friday night was meant to be a historic night in Los Angeles as the West-leading Lakers take on the East-leading Milwaukee Bucks for the final time this regular season to try and even their head-to-head match up to 1.
LeBron James was too much to handle for Giannis and the Bucks as he went on to score the game-high 37 points to go along with 8 rebounds and 8 assists, thus collecting the win over Milwaukee, 113-103.
His partner in crime Anthony Davis added another significant 30 points with 9 boards to formally book their ticket in this year's NBA Playoffs for the first time since in 7 years. The franchise tasted their last appearance in 2013.
Meanwhile, the Bucks was led by their main man, Giannis Antetokounmpo who finished with 32 points, 11 boards and 6 dimes but missed the offensive contribution of Khris Middleton who only contributed 12 points (with 5 rebounds and 4 assists).
Besides from clinching a playoff spot, LeBron James has reached another milestone in his career as he joins Karl Malone and Kareem Abdul-Jabar as the only players in NBA History to reach over 34,000 points.
James is also on pace to surpass both Karl Malone (36,928 total career points) and Kareem Abdul-Jabar (38,387 total career points) in the next three seasons granted that he could play all of those games in healthy shape and no injuries.