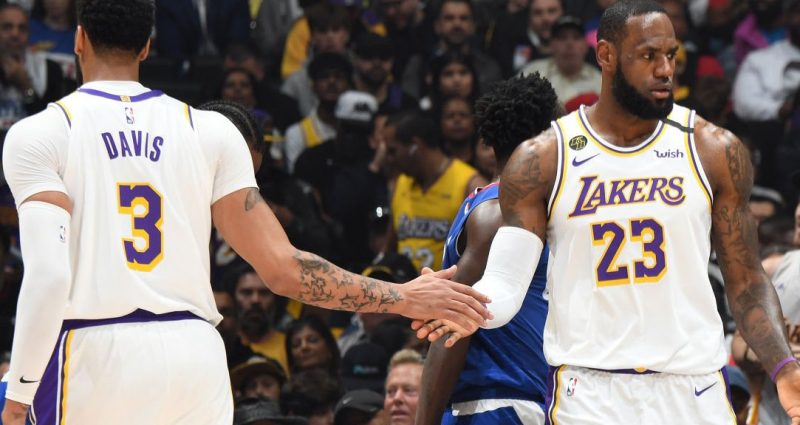 The battle of Los Angeles has been staged once more tonight as the Lakers fought the Clippers for the third time this season.
The Lakers prevented a regular season sweep from the team that everyone is touting to win a title this season and the duo of LeBron James-Anthony Davis proved to be too much for the home team.
After beating the best record in the NBA (Milwaukee Buck) last Friday, the Lakers continued their fine play against the number 2 seed Clippers in a gigantic match-up inside the Staples Center where they share the home floor, 112-103.
LeBron James again had a stat-stuffing night of 28 points, 9 assists and 7 rebounds while his co-star Anthony Davis produced the team-high 30 points along with 8 rebounds and 2 assists.
Besides from their two main guys, the purple and gold had a big night from guard Avery Bradley who seemed to prove something against his former team which dumped him last summer. Bradley finished with his season-high 24 markers in over 33 minutes of action.
On the other side of the fence, the Clippers' superstar version of Kawhi Leonard and Paul George also had a fantstic night. Leonard accumulated 27 points and George finished with 31 of his own.
Their big man Montrezl Harrell added another 20 points but wasn't enough to run away with the win.
The Lakers improved their record to 49-13 and extended their lead in the Western Conference to 6.5 games which hold a strong grip in the number spot. Meanwhile, the Clippers suffered their 20th defeat of the season.