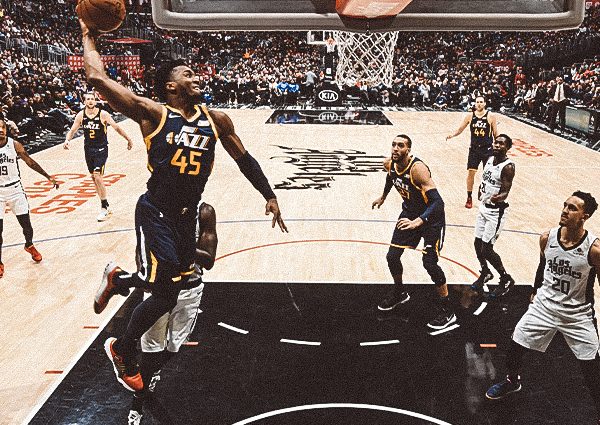 Donovan Mitchell continues to star for the Utah Jazz as he leads them to their 7th win in the last 8 games, 120-107 against the Los Angeles Clippers inside the Staples Center on Saturday night.
Mitchell scored the game-high 30 points to go along with 9 assists and 7 rebounds. This is his 9th 30-point outing this season.
Overall, Donovan now has 34 30-point games and narrows the gap between him and Jazz legend Karl Malone as the most number of 30-point games in their first three seasons at the franchise.
'Spida' also got plenty if help from his teammates as all of the Utah starters produced a double-figure scoring with Bogdan Bogdanovic adding 17 points and Joe Ingles chiming in 15 markers.
Big man Rudy Gobert and forward Royce O'Neale each had 12 points and 11 points respectively. Also in the scoring party is newly-acquired guard Jordan Clarkson who made 19 points in only his second game as a Jazz.
On the other hand, Paul George tried to carry his team but fell short. He finished the game with a double-double of 20 points and 10 boards while his partner-in-crime Kawhi Leonard was just limited to 19 points.